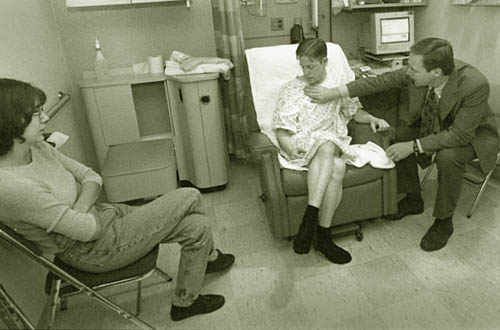 Photo by Miranda Meyer



My significant other, Amber, watches as Dr. Barnett explains to me where he will place my catheter on the day of surgery.

I was placed under local anesthetic for the hour-long procedure and was home three hours later. The catheter remains in my chest until after the transplant and another surgery will be required to remove it.







Homepage | About this Site | Site Map | Thanks | Contact Information
Copyright © 2000 johnfmartin.net