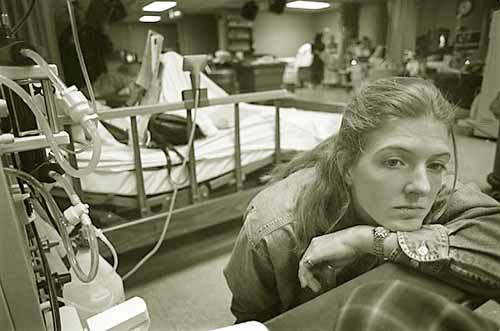 Photo by John F. Martin



No other word better describes dialysis than "boring," so it's hard to ask people to come sit with me.

Sure, there are cards to play and television to watch, but the fact remains: You're in a hospital hooked up to a machine. Most people can find better things to do.







Homepage | About this Site | Site Map | Thanks | Contact Information
Copyright © 2000 johnfmartin.net