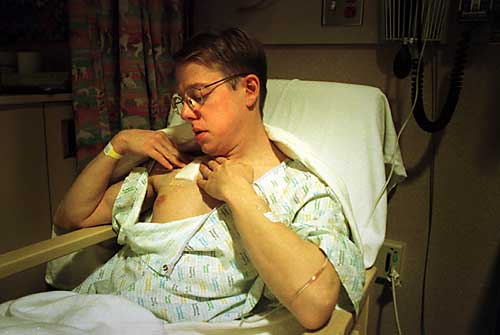 Photo by David Lee Hartlage



Three days after the staples came out, I had outpatient surgery to have my perm cath removed. It was such a great feeling to look down at my chest and not see those familiar tubes hanging there.

The procedure was relatively painless and only lasted about ten minutes. I was in and out of the hospital in three hours.







Homepage | About this Site | Site Map | Thanks | Contact Information
Copyright © 2000 johnfmartin.net