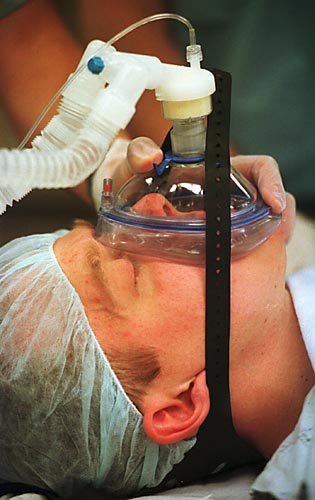 Photo by Erik Campos



The easiest time I've ever had falling asleep. After I "dozed" off, a tube was placed down my throat so my breathing could be controlled throughout the 2.5-hour operation. Thankfully it was pulled back out before I regained consciousness.

They also inserted a Folley catheter while I was under -- thank God. Unfortunately, that came out three days later while I was wide awake.







Homepage | About this Site | Site Map | Thanks | Contact Information
Copyright © 2000 johnfmartin.net